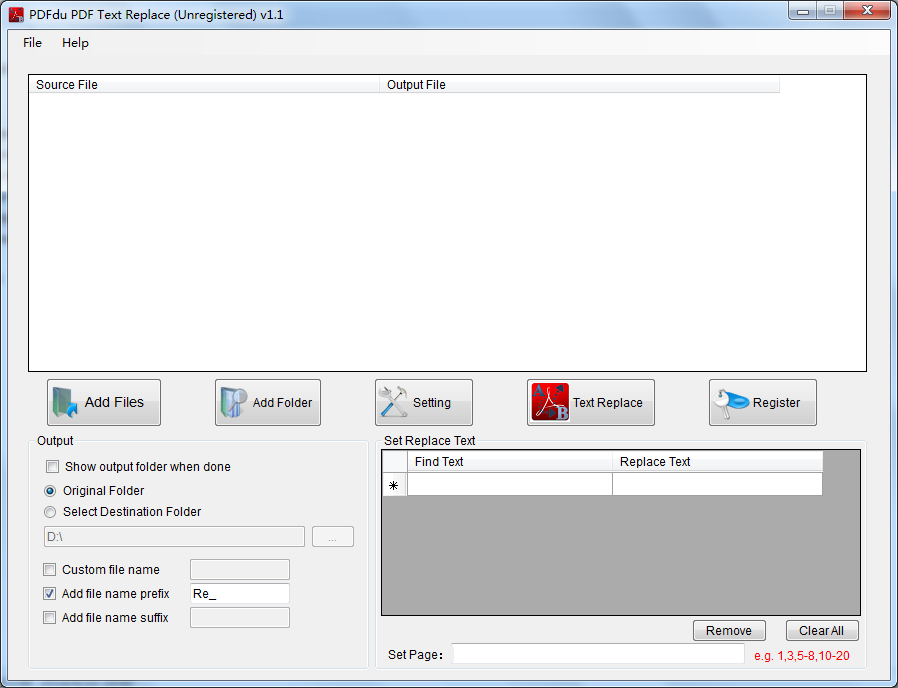 PDFdu PDF Text Replace
PDFdu PDF Text Replace can search and replace text in PDF.
PDFdu PDF Text Replace is developed for replacing text of PDF.It is a very simple, lightning-quick desktop utility program that lets you batch replace, change or delete multiples text in PDF files automatically. It can replace specified text in specified positions of pages for all selected PDF files in batches. A user can replace more than one text string with more than one different text string for more than one different PDF files.
Batch replace text in multiple PDF
Replace text in multiple PDF files with batch process.
Allow to specify page range to be replaced.
Replace text in specific pages for all selected PDF files.
Replace multiple words with different words in one replacement process.
Doesn't need Adobe Acrobat software and has faster processing speed.



Encrypt your result PDF
Support PDF owner password or master password setting.
Support PDF user password or open password setting.
Set file permissions to prevent unauthorized users from printing, copying, and changing result PDF files.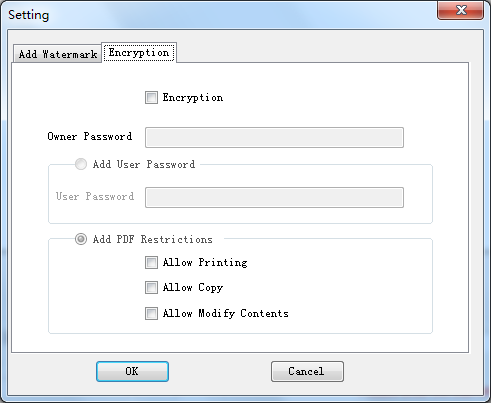 Easy to Use,Save your precious time
Support add watermark.
Support drag and drop when input PDF files.
Provides simple, attractive and easy to use interface.
Doesn't depend on any print driver.